Important Factors To Consider That Influence Choice of School Carpet
Carpets are still a top choice for use in many commercial building including educational establishments. Given the advancements seen in the flooring industry, many schools now opt to use carpets because this floor covering offers a peaceful learning environment that fosters productivity in the students. At the same time, carpets improve safety around the school by reducing the chances of slipping and acting as cushion when students fall. But wall to wall carpet is expensive so carpet tiles for school a have become increasingly popular.
Below is a quick overview of some of the reasons school boards are choosing carpet tiles.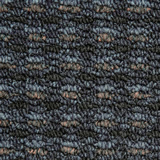 Foot Traffic around the school
Commercial buildings such as schools tend to experience a high level of foot traffic on any given day. The holidays can as well be the only days the carpets get some reprieve from the constant traffic. Clearly, schools need to take this into consideration and choose heavy-duty carpet tiles. These have a well-bonded fibre that makes them able to withstand the heavy traffic in and out of the school buildings.
Topography of the School
The school administration and board should take into consideration the topography of the school's grounds before buying a school carpet. Towns will have different environment, climate or soils. These will have an impact on the dirt that is brought into a school. Also the school grounds will affect the dirt inside the school. What type of material is used for the paths leading to entrance of the school, it is gravel, asphalt, red soil or is it a wet and muddy terrain? These factors will influence the type of carpeting you need to buy.
Level of Spillage
Another important thing to consider is the level of spillage the carpet tiles might expect with its intend use. Determining the amount, frequency and type of spillage that happen can help to make the right choice of carpet for the school. The eating areas are more likely to suffer from spills so plan for this by installing carpet tiles that are resistant to various stains but yet easy to clean and maintain. Thus type of carpet tile will also be damp resistant to allow more frequent cleaning.
Maintaining its appearance
The issue of durability will have a big influence but d not over-look how well the carpet tiles will retain their appearance. You do not want you floor to look drab and dull. So the quality in terms of appearance and presentation will be a significant factor too.
Patterns and Colour
With the competition for funding growing all the time, schools want to look as good as possible. They also want to be able to show their identity through their uniform and colours. So one of the reasons for choosing particular carpeting is linked to aesthetics. Colour also has emotional and psychological effects. This can range from creating a welcoming mood with some colours to fostering improved learning with others.
Summing up
These are a few of the many factors that should be considered when looking for carpeting options for a school. The best candidate for a long lasting, economical and attractive floor covering is school carpet tiles. These can be found a few selected commercial carpet companies like Carlisle Carpet . They have a specific range of school carpet tiles in Auckland at their showroom. Check out their website for some ideas.