If you have almost any type of commercial operation then you need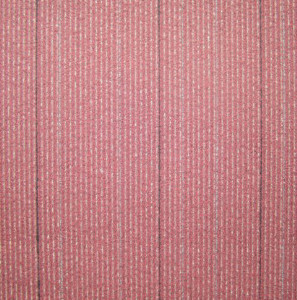 to create a good impression to visitors, especially your customers and prospects. Commercial carpet tiles are a great way to create such a good lasting impression of your business and the premises you operate from. Further, since this type of flooring is also hard wearing and long lasting, you will be able to maintain that visual impression for a long time gaining greater benefit from them and getting better value for your hard earned money.
If you are looking for new flooring for your premises, the ideas below will help you decide. Here are some of the advantages that might guide you to choose commercial carpet tiles:
1. Economical
All businesses need to be mindful of their expenditure and when it comes to flooring we are generally looking at a very high financial outlay. So companies need to look carefully at any flooring they are considering buying. However, commercial carpet tiles are a budget friendly floor covering. The initial outlay for the tiles themselves is considerably lower than for loon carpet. Plus, the installation is also much easier and therefore generally the labor cost is very competitive. This link explains about laying carpet tiles on a concrete surface. But the economic gains do not stop there and this floor covering is also easy to clean and very low cost for maintenance or repair.
2. Durability & Quality Construction
Commercial grade carpet tiles have developed over the years and are now used in many major commercial complexes such as hospitals, shopping malls, airports and many big office buildings. Their durability, heavy-duty backing and manufacturing quality guarantee that these tiles are less likely to become loose or rise up which not only helps prevent injury but also looks better in your building. For more info on the durability of carpet tiles, this site from the NZ government has some background.
3. Reduce Noise in High Traffic Areas
Heavy-duty commercial quality carpet tiles also work as a sound buffer and reduce the level of noise in high traffic areas. On the other hand, these carpet tiles are also helpful in creating a peaceful atmosphere in a workplace by reducing noise such as the sounds of footsteps, which breaks the concentration of employees working in your company. Thus, you can increase employee productivity by absorbing the extraneous noises that area natural result of human activity especially in places with lots of electronic machines like computers, printers and HVAC systems.
4. Easy Maintenance with Carpet Tiles
Staining and wear are other major concerns when choosing commercial flooring products. These issues are much reduced in the case of commercial carpet tiles. They are easy to maintain and the tiles are often treated to resist staining. If there is a high risk of damage or excessive staining, then you just need to choose tiles that required no adhesive for installation. In case of any stubborn stain on your carpet tiles, it is easier to replace that particular tile rather than replacing whole flooring. There are many maintenance methods that you can consider. These include:
Preventative Maintenance to protect your investment in these tiles before occurring of any problem
Vacuuming
Spot and Stain Removal
Professional Deep Cleaning Process
It is also easy to extend the life span of your carpet tiles where you get lots of foot traffic by switching them with other tiles in less heavily used spaces. This is not possible with broadloom carpet.
5. Add Style, Beauty and Professional Look With Commercial Carpet Tiles
There are thousands of choices available while choosing commercial carpet tiles in terms of colour, design, patterns and textures. That means you can find tiles that match your corporate identity so you can make your rooms look part of your business.
You can also use different colours or patterns to code different areas of your building. For example, each department or each floor might have its own color-coding so visitors can easily identify where they are.
6. Carpet Tiles Cushion of Slips and Falls
Not only do commercial carpet tiles absorb noise as discussed above but they also cushion footsteps, reducing the strain on staff especially if they are on their feet for along time.
They also risk have a rougher surface which grips shoes better which reduces the risk of slips and falls preventing injuries to office employees. By using these tiles in your premises, you can provide safety and protection to everyone working there. These tiles are particularly helpful in hospitals, nursing homes and schools.
Summing up commercial carpet tiles
It is clear that if you are looking at a new floor covering in your workplace, then it will be worthwhile considering carpet tiles. They are no longer the boring flooring that we saw a few years ago. For businesses in Auckland they can find a fantastic range of commercial carpet tiles at Carlisle Carpets Ltd. This is the link to their site www.carlisle.co.nz/. They are not just wholesalers but are specialists in commercial carpets and floor coverings. As a result they have worked with almost every type of commercial environment and so will be able to give you advice about your own situation.